Users who have an account can use the wireless LAN/wired LAN on-campus.
The name of campus wi-fi of Sophia University is sophiawifi2019.
You can connect your laptops or cell-phones to the internet (need initial settings).
Wi-Fi Area
Please refer to this page for classrooms in which you can connect to Sophiawifi.
ICT office recommends teachers to use wired LAN on the teachers' desk in classrooms even if Sophiawifi is available.
Wi-Fi service areas on campus is as below. (as of July, 2023.)
[YOTSUYA Campus]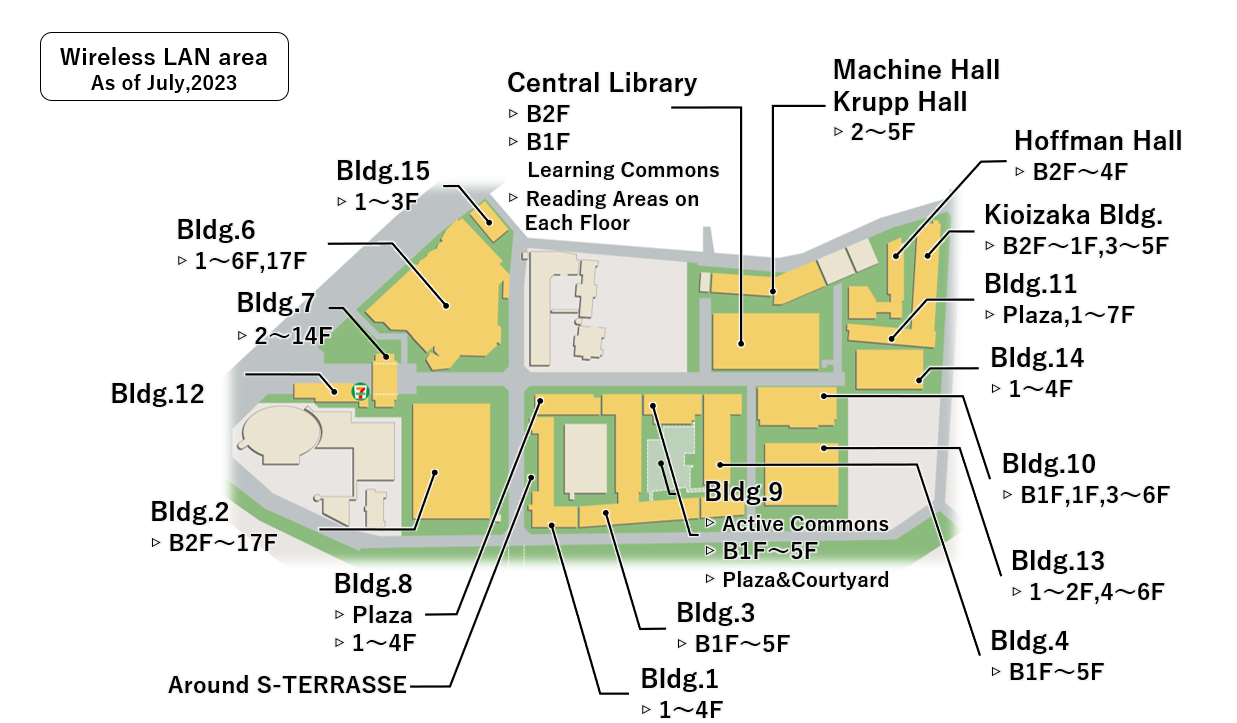 [MEJIRO SEIBO Campus]
Bldg.1 B1 to 3F
Bldg.2 1F Lounge
[HADANO Campus]
[OSAKA Satellite Campus]
How to connect to sophiawifi2019
Please refer to this page for how to connect.
ICT Office provides manual booklet for wi-fi settings.